Self-care.
Like a delicious forkful of Mrs. T's Pierogies, it's been on the tip of everybody's tongue lately – and rightly so.
Studies suggest practicing regular self-care can reinvigorate the body and promote a positive state of mind – and that spells very good news for moms across the country!
Eager to get in on this self-care action? You're in luck!
From February 28th to March 28th, Mrs. T's Pierogies will partner with actress, entrepreneur, and supermom JoAnna Garcia Swisher for its "All-Star Moms" campaign – a concentrated effort to encourage moms to take time for themselves. JoAnna will even provide tips on how to create your very own "Recharging Room," a place for busy moms to revive and reenergize in their very own home.
In the spirit of self-care, Mrs. T's Pierogies will offer lots of cash prizes, easy-to-make recipes, and design tips, which will all come in handy as you're creating your "Recharging Room."
To sweeten the deal, Mrs. T's will surprise one highly deserving supermom with a $20,000 cash prize and a personalized home design by JoAnna so that one lucky mom can create the ultimate "Recharging Room."
So, how do moms throw their name into the pot? Easy! Interested fans of Mrs. T's Pierogies can nominate any deserving mom (including themselves) by visiting www.MrsTsPierogies.com/AllStarMoms.
Even though your fancy new "Recharging Room" is a place to practice regular self-care, that doesn't mean you need to do it alone (unless you want to, of course). Feel free to invite your favorite Mom Squad over so that everyone can get in on the fun!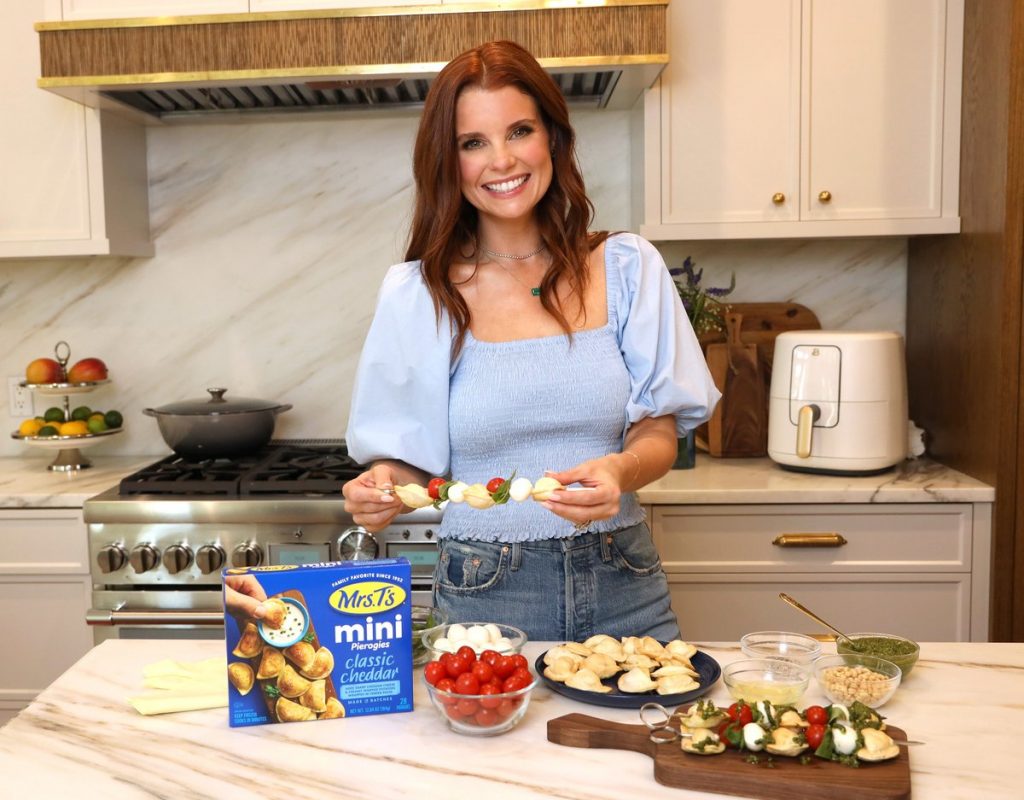 Ready to get started? JoAnna was kind enough to share the following tips to help make planning a breeze!
· Keep It Clean
When it's time to chill out, no one wants to clean up a big ole' mess. Choose furniture and décor items that can handle a few spills, because you and your supermom friends will be enjoying LOTS of binge-worthy snacks (like Mrs. T's Mini Pierogies).
· Make It Beautiful and Functional
Entertaining your friends should be easy and fuss-free. Keep your hosting supplies (like tablecloths, napkins and serving bowls) tucked away in beautifully designed storage solutions, choosing items that match the overall vibe of the room.
· Add A Personal Touch
When you're designing your Recharging Room, you owe it to yourself to make the space your very own. Find unexpected décor items that add interest to the space and tell a unique story.
· Keep It Cozy
Your Recharging Room was built for relaxation, so don't skimp on the fuzzy blankets, fluffy decorative pillows, comfy chairs, and sumptuously soft slippers.
· Make A Bold Statement
Let your inner designer shine – and don't be afraid to take risks! (This is your personal oasis, after all.)
Happy Recharging!
BACK TO BLOG