March is Frozen Food Month!
Keeping your freezer stocked means delicious, quality foods are ready-to-use, making meal prep fast and easy. All the picking, cleaning and chopping are already done, saving you time in the kitchen. So why not pair Mrs. T's with a bag of frozen veggies for a quick skillet meal—helping you bring happy to the table any night of the week.
Here are a few other reasons why frozen foods are the smart choice for your family favorite meals. Don't forget to scroll to enter two incredible Sweepstakes!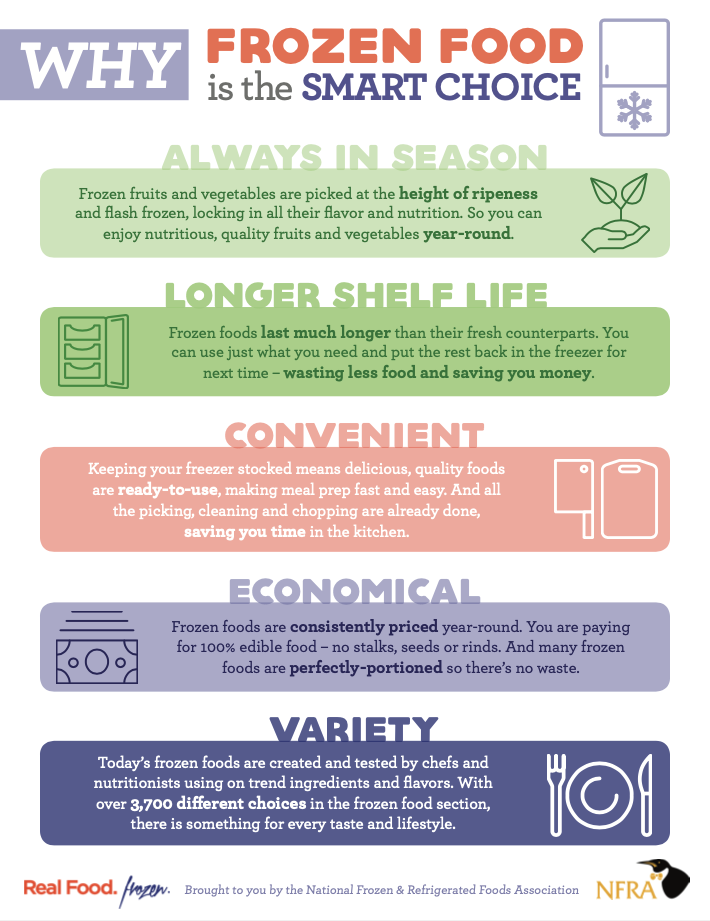 Happy March Frozen Food Month!
Enter the $10,000 Sweepstakes from our friends at Easy Home Meals for a chance to win one of eighteen $500 supermarket gift cards or grand prize $1,000 supermarket gift card.
Get easy meal recipes on Mrs. T's Pierogies' Recipes page, and also visit EasyHomeMeals.com and follow them on social media @easyhomemeals.
These awesome sweepstakes are offered solely by the National Frozen & Refrigerated Foods Association and Easy Home Meals, and not Mrs. T's Pierogies.
BACK TO BLOG