These last few months of winter are often the coldest ones. Gathering around the dinner table to enjoy a delicious, warm and filling meal? That's what gets us through the chilly days and snowy nights.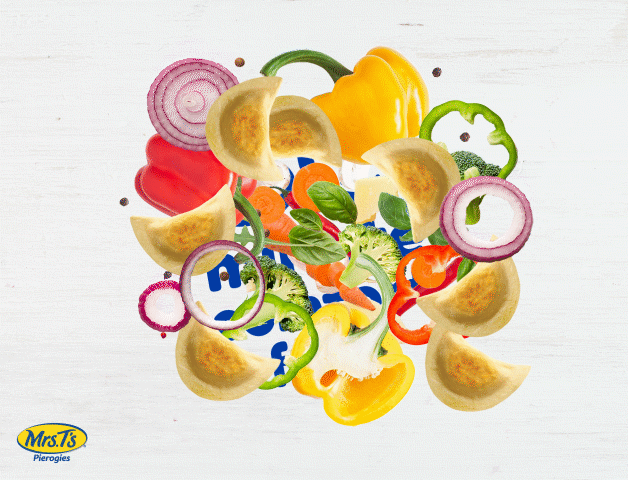 We know your favorite comfort meals aren't always convenient to make. The chopping, dicing, mincing, whisking, pouring, spreading… prep time can be very time-consuming—whew!
Plus, long preparation time results in lots of pots, pans, spoons, and spatulas for clean-up. After filling up on a bowl of awesomely delicious cheesy-potato goodness, we want to fire up some Netflix and cuddle up on the couch with family — not hover over the sink!
So, we put together these three quick and easy comfort food recipes that all have a prep time of just 5 minutes! And in 25 minutes or less, you'll have dinner on the table for you and your loved ones.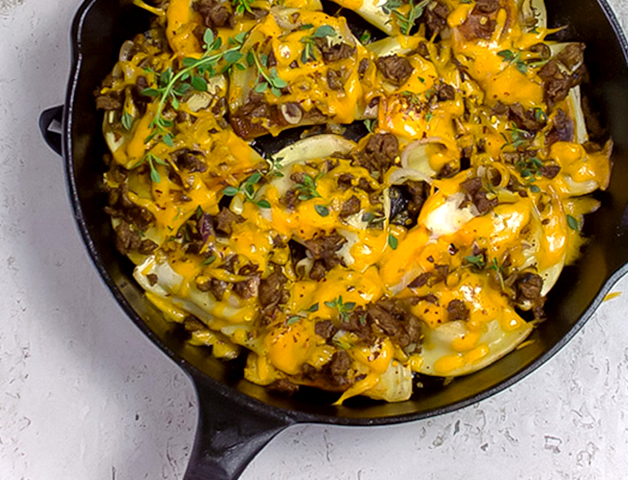 Kielbasa Crumble Pierogies is a quick meal prep option because all the ingredients are easy to put together and cook in just one pan (a treat for whoever is on clean up duty tonight). The only item you might need to pick up is Kielbasa—which is much easier to find than one would think! You can find this delicious Polish Sausage in your local grocery store, but if you feel like something a bit fresher, head to your local butcher. Both options are great and are all you really need to get going on this recipe.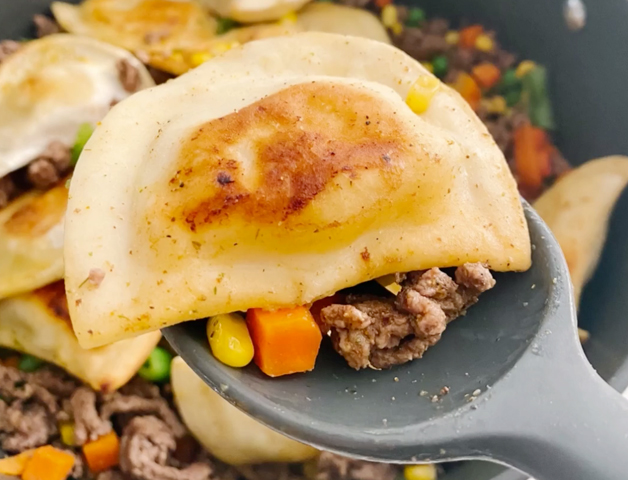 A delicious twist on a mealtime classic—Shepherd's pie is already one of our favorite comfort foods and this recipe makes it so simple to cook! Potato flavor, texture and creamy goodness—check!  The pierogies cut out the whole process of peeling cutting and mashing potatoes. YAY for time-savers! Who wants to spend all that time on potatoes when you can make a yummy meal quickly with frozen pierogies?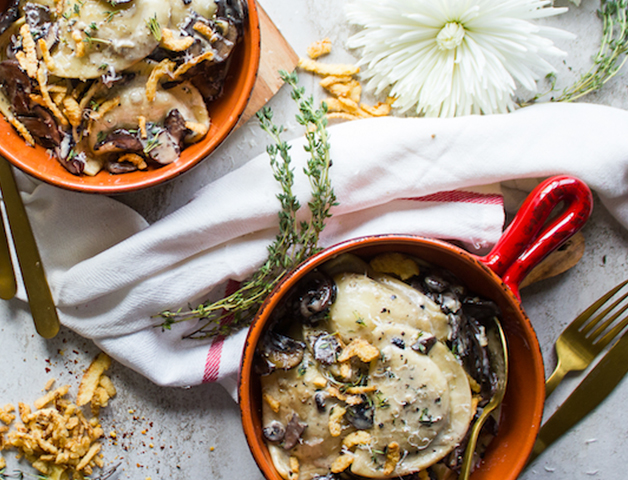 An alfredo recipe that you can prep in less than 5 minutes is a great addition to our list of easy weeknight dinners. It has such a simple and easy alfredo sauce. Anyone making alfredo has definitely had a battle with the sauce. It should be easy to make, yet so many things can go wrong! To make it with a roux, your timing needs to be exact. If you don't cook it down long enough, you get a gritty, grainy texture. This recipe skims all that down into a few easy steps for a creamy, delicious meal.
Save time in the kitchen
Quick meal prep options are a great way to save time in the kitchen, but they are not the only way. Spending a few hours at the beginning of the week to plan out meals can save lots of time in the long run. Make lists of the ingredients you need for each night, then store them together in the fridge, or cook and prep a few parts of the recipe ahead of time. Meal-prep and save time later. Whatever you do to tackle the weeknight dinner blues, make it your own!
Share with us which kitchen time-saver you like to use on our socials! @mrstspierogies
BACK TO BLOG