We all want to give our families a delicious, well-balanced meal they can enjoy. Thankfully, Mrs. T's has plenty of recipes that are easy to make, simply tasty, and all with ingredients we feel good about.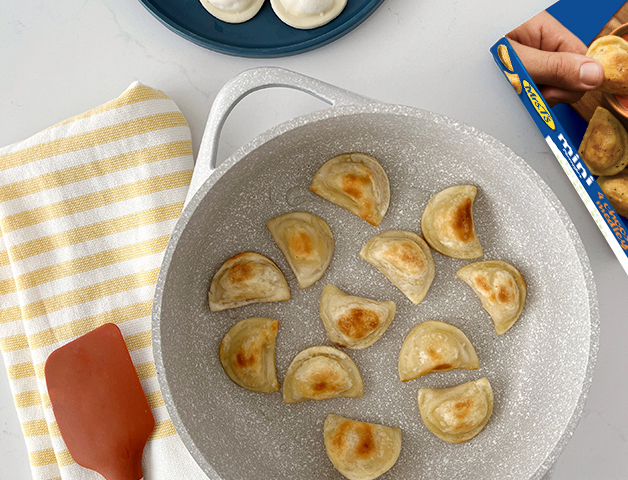 It can be tricky to find something that doesn't take a lot of work in the kitchen and tastes great. That's why this easy Pierogy Pasta Salad is the perfect dinnertime option. It only takes 30 minutes of easy prep steps and is packed with fun flavors!
For this recipe, we used Mrs. T's 4 Cheese Medley Mini Pierogies. Minis are perfect for salads. They are bursting with flavor in a small bite and are more satisfying than noodles. Bell pepper, black olives, and cherry tomatoes are pasta salad staples. They offer a great variety of texture along with the sautéed pierogies. The veggies in this dish create an Italian-inspired flavor that tastes amazing with our homemade dressing. But it will be our little secret if you choose to use pre-made, bottled dressing 😉.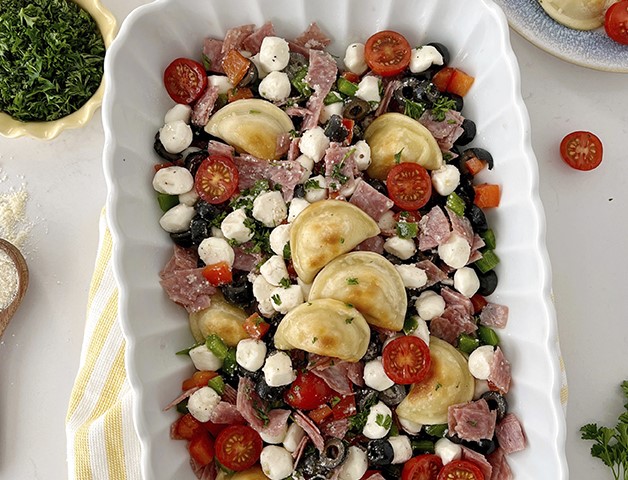 If you are feeling inspired to make the dressing, all you need is a few ingredients. It is simple yet delicious! We used red wine vinegar, olive oil, salt, pepper, Italian herbs, and a little sugar. This dressing is so easy to make, and it really amplifies the flavors in this pasta salad. Top the pasta salad with salami and mozzarella for a savory finish.
This is a well-balanced dish with cheese, veggies, meats, and pierogies. It can be a quick dinner or cooked ahead and stored for up to 4 days, making it the perfect lunchtime choice.
As always tag us if you try this fantastic pierogy pasta salad.
BACK TO BLOG