For more than 70 years Mrs. T's Pierogies have been a go-to food for creating a meal the whole family will enjoy! We love the connection Mrs. T's has with pierogy lovers. Whether it's for dinner, lunch, after-school or a midday snack, we want to be that quick and easy solution that offers flavor and variety to make everyone smile! It is what inspired the changes for our updated packaging look!
Our new packaging is vibrant and easy to find on shelf! We added delicious and fun everyday mealtime suggestions, so no need to search…it's all right there on the package to make life and Mrs. T's recipes even easier. Recipes like our Parmesan Mini Pierogy Fries and Everything Toasted Pierogies.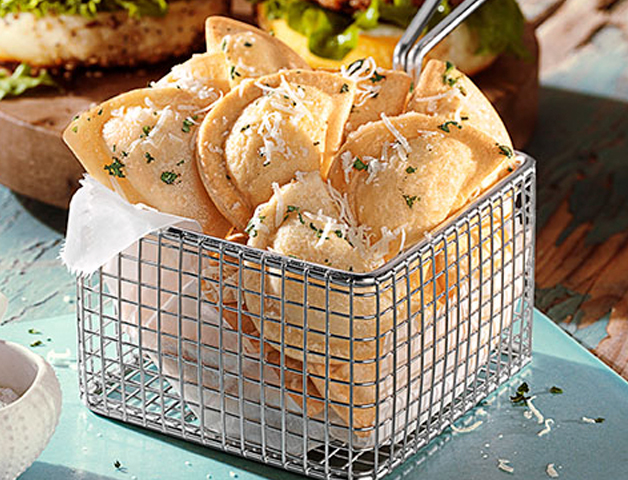 For this recipe, we recommend Classic Cheddar Minis. Our new packaging makes the Minis more distinguishable from our Full-Size pierogies—making shopping for supplies faster than ever!
Once you have Mrs. T's Pierogies, all this recipe needs is parsley, Parmesan, and your preferred cooking oil. You can deep-fry, make this recipe in the oven or air fryer! Any of the three, will create a delicious crunchy exterior and a creamy, delicious inside.
Everything Toasted Pierogies are packed with flavor and easy to make! We used Classic Cheddar Pierogies for this recipe, but any flavor would taste great with the Everything Seasoning!
This recipe can be made in under 30 minutes and is great for an afternoon snack! It is crunchy, savory, and perfect for dipping in sauces. We created a mustard and sour cream dipping sauce, but let your creativity be your guide.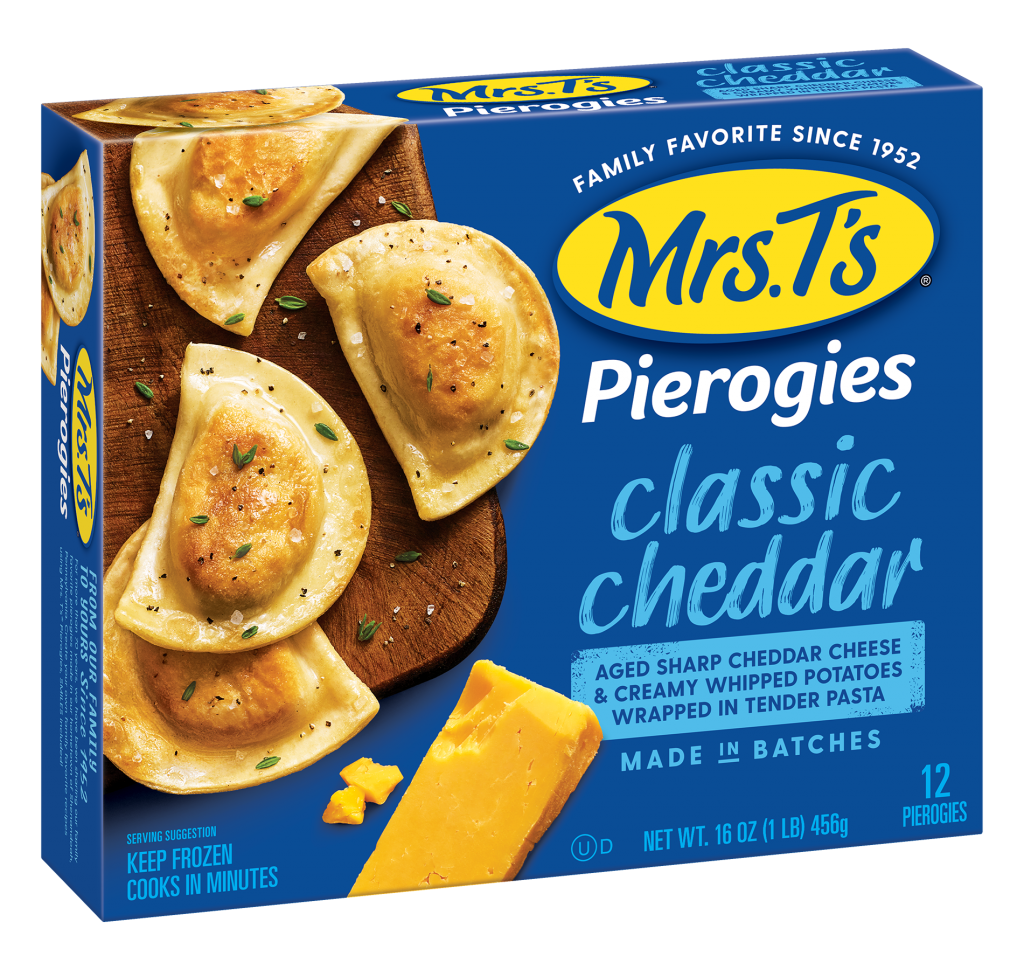 Mrs. T's Pierogies are still the same fun, flavorful, and easy to make favorite—now with a new look! We are excited and happy to introduce a new box to make mealtimes even easier. If you spot our new packaging in the store, be sure to let us know what you think on socials!
BACK TO BLOG