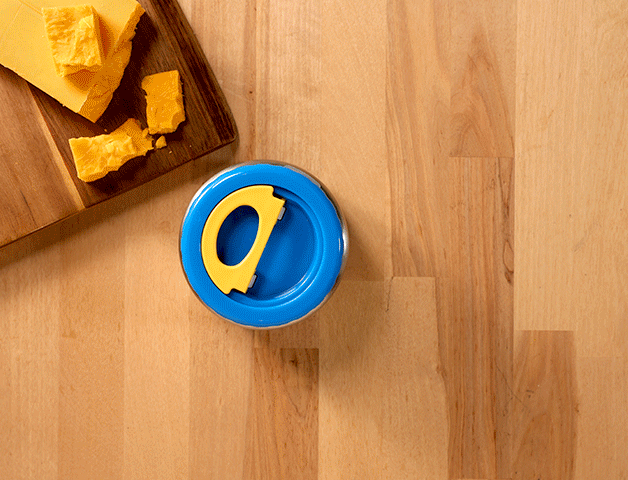 There's no time like summertime for family activities! School's out, the weather is beautiful, and vacation adventures are calling! A family trip is a perfect way to keep the kids entertained and create joyful memories that last a lifetime. Let's be real… the stress of vacations sometimes makes us feel like we need a vacation from vacations!! The trick is to plan ahead for those longer over-nights and sprinkle some impromptu day trips throughout the summer! Whether it's a week at the beach, a day trip to a national park, or a staycation. Remember – there's no such thing as perfect, plan what you can, be flexible, and have fun! Mrs. T's is here to help with a couple of simple tips for a stress-free family vacation, so you and your loved ones can focus on the fun!
Five Tips for a Stress-Free Vacation
Resist the urge to overpack! The first step to success is creating a list and sticking to it! Unnecessary items will clutter up your bags quickly, and no one wants to lug extra weight around when they're on vacation. Pack light, but pack smart! Try vacuum-sealing towels and blankets to save on that valuable trunk space. You don't need anything fancy, just a garbage bag and a vacuum! Kids get a kick out of trying to press any extra air out, too! How to: Place the items into the bag and put the opening around the vacuum nozzle. Turn the vacuum on and suck out all the air, seal the bag with the drawstrings as you slowly slide it off the vacuum nozzle. Now you have a nice vacuum-sealed bag perfect for small spaces!
Have a travel strategy! Whether you're traveling by car, train, or plane, there's likely going to be some downtime. There's nothing wrong with turning on the iPad and letting Netflix or YouTube do the heavy lifting, but if you feel like having an unplugged vacation, try to keep screen time to a minimum. Activities like coloring books, Mad Libs, or even a scavenger hunt of things you might see along the road are all great ways to keep kids engaged. If all else fails, you can always sing a few rounds of everyone's favorite travel song – "99 Boxes of Pierogies!"
Bring Snacks! If there's one thing that every parent knows for sure, it's how to keep the "hangries" away. A cooler filled with drinks and small snacks is a great option. Before you pack your cooler, place a few bottles of water in the freezer, freeze 'em, and line the cooler with these bottles about 12 hours before you're ready to pack the cooler. This will temper the inside of the cooler and keep your food cold longer! No early morning stops for ice, and you avoid melting cubes all over the cooler contents. Fresh fruit, sandwiches, and veggies will be refreshing fuel for a long drive, but don't be afraid to add a few sweet treats in the mix, too – it is vacation after all!
Now that the cold food is packed, it's time to prep warm food. If you have a thermos, you have everything you need for some delicious, warm pierogies on the go! You can temper the inside of these travel containers to help keep your pierogies warmer for longer. Just boil some water, add it to the thermos, and seal for at least 5 minutes. While your thermos is warming up, sauté your pierogies. Add your favorite cheese sauce to warm in the pan and you have a delicious snack. Mrs. T's Minis are perfect for this to-go method! When ready, pour the water out of the thermos, add your cooked cheesy pierogies, and take your favorite comfort food on the road with you. Just be sure to eat them while they're hot (typically within 4 hours).
Have fun! This one may seem obvious, but it's absolutely essential! Take tons of pictures but don't forget to live in the moment, sing silly songs, and go all-in on the vacation vibe! The whole point of vacation is to relax and share experiences with the people you love. Kids may not remember every detail of every childhood trip, but they'll certainly remember the laughter, the smiles, and the quality time spent together as a family.
A staycation can be a great way to experience those fun summer moments right at home! For a daytime adventure, you can set up outdoor activities or take a quick drive to your local park. Make some kid-friendly frozen drinks with little umbrellas and grill pierogy kabobs for a fun island vibe. At night, you can set up a tent to camp or have a fun movie night. Really, the only goal for a staycation is to relax with the family, treat yourself, and have fun.
We hope these travel tips take your family vacation adventures to fun (and delicious!) new heights! If you use any of these tips or have some of your own to share, tell us on social media @Mrstspierogies! Mrs. T's loves to hear from our pierogy-loving fans!
BACK TO BLOG