Delicious fall flavors are something many of us look forward to ALL year-long! We know lots of people are working in these flavors wherever they can, especially for the holidays.
When the holiday season hits, we start planning for the perfect menu. Each dish can be an Instagramable moment, a chance to feed people something they love, and a great way to entertain all night. This Brown Butter Pumpkin sauce is a gorgeous and easy side dish recipe to add to your holiday menus.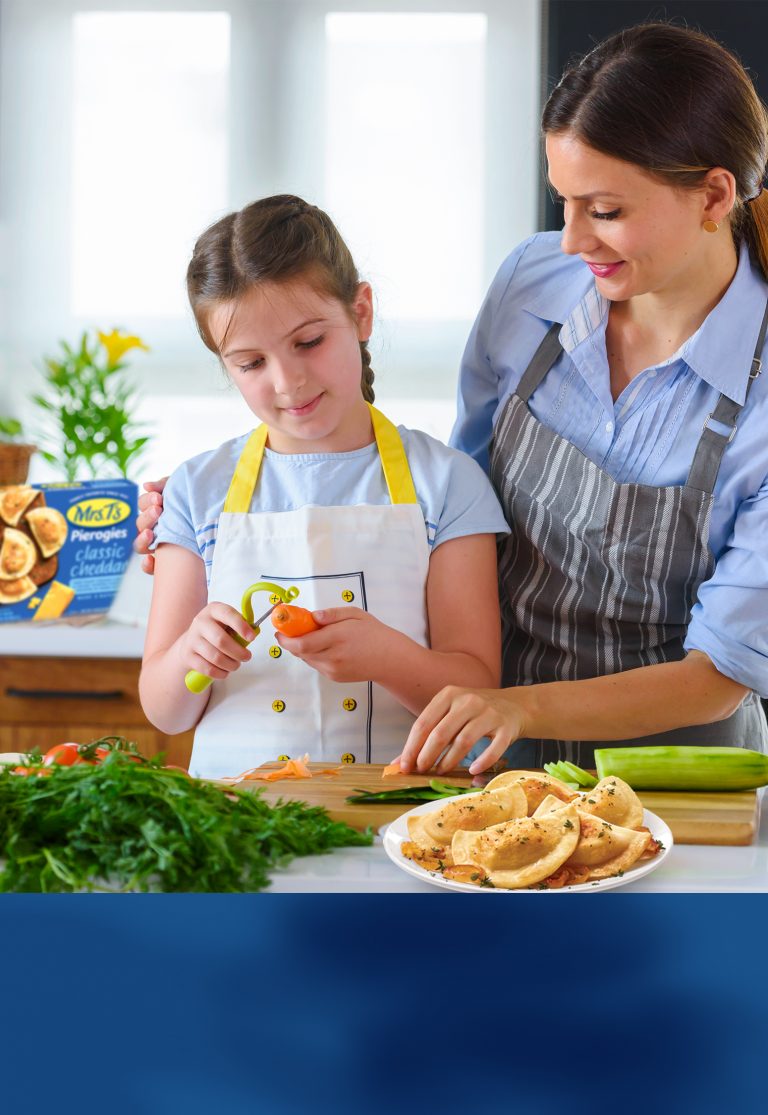 It has a lovely light orange color and great tasting fall flavors. The pumpkin, sage, and shallots create an aroma that will fill your kitchen with fall smells. This sauce is great for entertaining. It can be served in a casserole dish to stay warm longer and can be covered, stored, or reheated easily.
Holiday Pierogy Dips
Spinach Artichoke Dip with Parmesan Crusted Pierogies is always a crowd pleaser! Artichoke hearts are the main ingredient in this dip. Their salty, savory flavor is paired beautifully with its creamy base. The texture of the breaded Parmesan Pierogies complements this dip in such a tasty way. Artichoke dip and Parmesan Crusted Pierogies take a little more time in the oven, but those flavors are worth the wait, especially that extra crunch on the pierogies!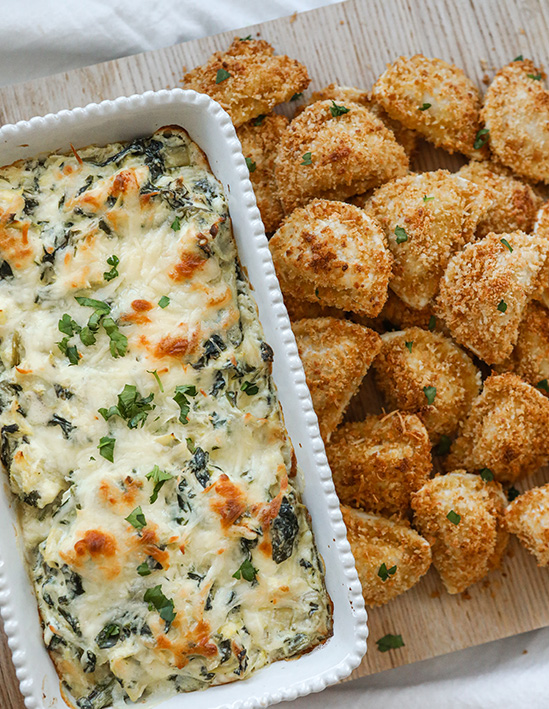 Our Air Fried Minis with Homemade Apple Pie Dip is a fun addition to the dessert table. Cinnamon and nutmeg are beautiful fall flavors that will make your kitchen smell amazing. The air-fried pierogies are a satisfying crunch for this dip. It's the perfect blend of savory and sweet! The apple pie dip only takes 5 minutes on the stove. So easy for such a fantastic flavor!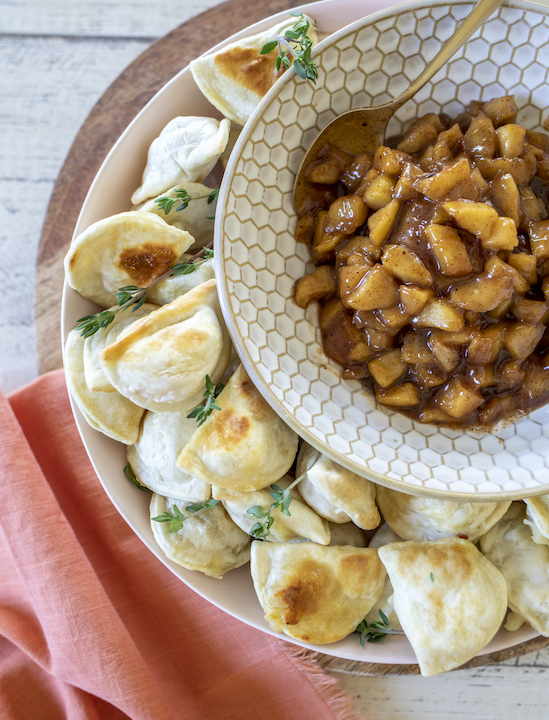 Try these delicious dips and tag us in your social post!
BACK TO BLOG