This National Pierogy Day we are celebrating the best decade for fun, flavorful recipes.  The 90s! The 90s were an iconic time for food. We're embracing these iconic dishes for some inspired Mrs. T's recipes.
The Stuffed Crust Pizza
Mrs. T's knows a thing or two about stuffing one good thing with another 😉.  We love pizza, and we love cheese, stuffed crust pizza has the best of both worlds and so does our Hot Pizza Dip with Four Cheese Pierogies. Delicious pizza flavors and creamy cheese potato pockets make this dish a hit for any occasion!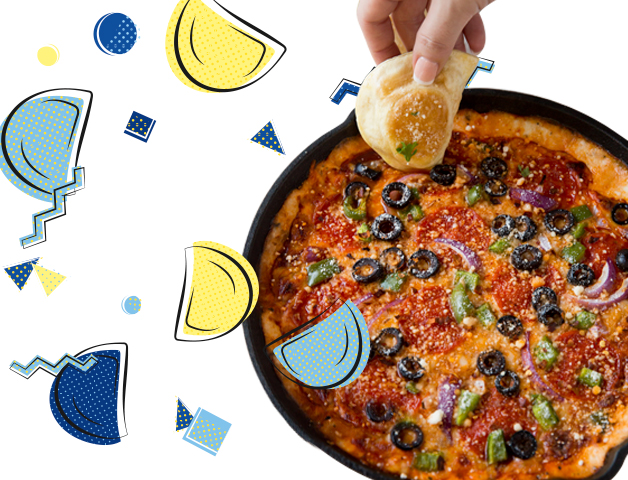 Chinese Chicken Salads
The Chinese chicken salad was made popular in the 90s. The flavorful aromas of rice vinegar, sesame oil and soy sauce are what made this iconic salad dressing stand out from the crowd. Our General Tso's Mini Pierogies embrace those flavors and can be tossed on a bed of fresh lettuce, carrots and sesame sticks for a delicious Chinese pierogy salad!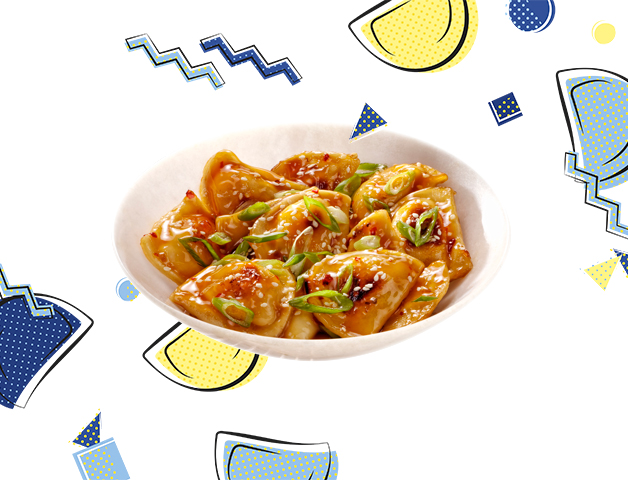 Caesar Salad
We know what you're thinking, "no way the Caesar Salad was invented in the 90s?!" You're right. It was invented in 1924 and was a favorite in other countries for years before it hit the states. It wasn't until the 90s when the states started to have romaine lettuce in stock regularly that the Caesar Salad took off. This Caesar Salad with Pierogy Croutons is a delish homage to a classic dish. Fried Pierogies make a delicious substitute for croutons, lots of crunch and even more flavor!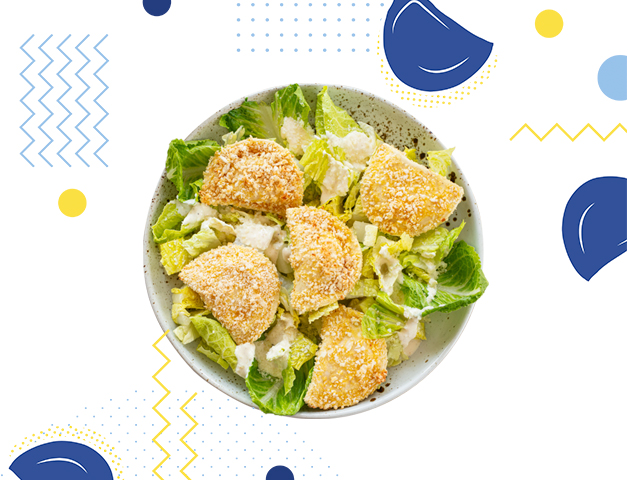 Stuffed Peppers
What's the best part of stuffed peppers? The stuffing obviously! That's why Mrs. T's Unstuffed Pepper Pierogies are the best rendition of this beloved 90s dish. The delicious beef and onion flavors date back centuries, but the dish was a favorite of the 90s. Quick, easy and flavorful, all the big trends of the 90s in one tasty dish!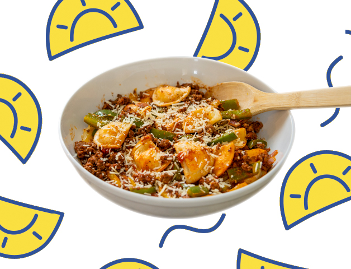 Food is often transcended of time. That is why these 1990s recipes are well loved all these years later! We all enjoy a Caesar salad from time to time and you can never go wrong with a stuffed pepper for dinner.
Mrs. T's Pierogies is excited to celebrate National Pierogy Day with you! Our National Pierogy Day Giveaway: All That and a Box of Pierogies will be live on 10/8! Click here to save the url. We will be giving away some awesome 90s inspired prizes and free pierogies!
BACK TO BLOG