Delicious doesn't have to mean difficult. When you're in a hurry to get a meal on the table, Mrs. T's Pierogies are here to help. Recipes that incorporate instant pots and slow cookers are guaranteed to make meal prep a breeze from start to finish, allowing you to simply "set it and forget it." Meanwhile, you can rest assured you're whipping up a warm, comforting main course that's bound to be a family favorite during the chilly winter months. Sounds like quite the win-win, no? 
These slow cooker pierogy recipes are perfect for busy moms who just want to make mealtime a little easier (and a whole lot tastier!). By tossing ingredients into an instant pot or slow cooker, you can be confident you're preparing a dish that'll be totally satisfying and filling – all while leaving less mess to clean up afterwards. Yes, these recipes are easier than ordering takeout. Yes, they're likely to be way more delicious. And no, you really can't go wrong with any of them. 
Without further ado, here are Mrs. T's Top Four Slow-Cooker Pierogy Recipes.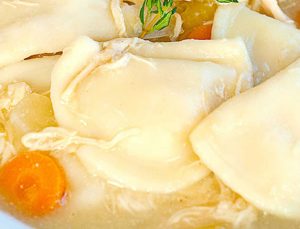 A tender, tantalizing twist on classic chicken stew, this recipe leaves the hardest work to your slow cooker while taking the idea of comfort food to deliriously delicious (and creamy!) new heights.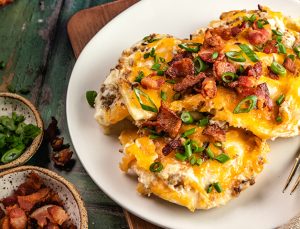 Take loaded baked potatoes over the top by making them with Pierogies and adding them to the slow cooker. The result is a comforting, creamy, cheesy meal that will have the whole family begging for seconds.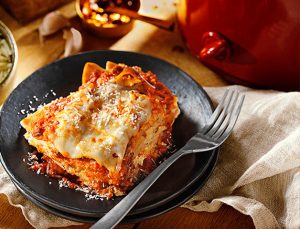 When it comes to classic lasagna, you wouldn't think there'd be much room for improvement – until you take a bite of this fantastic pierogy-enhanced recipe. Rich, decadent, and savory, this dish is super-easy to prepare (and even easier to eat).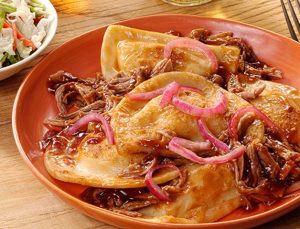 A slow cooker recipe that's sure to be devoured in a hurry, these Pulled Pork BBQ Pierogies only take 20 minutes of prep while providing an ultra-filling meal that's both singularly smoky and terrifically tangy.   
What Slow Cooker Pierogy recipes are you loving these cold days? Let us know by tagging us on social media @mrstspierogies 
BACK TO BLOG