Pierogy Snacks and a Holiday Movie
The holidays are such a wonderful time of year filled with joy, laughter, and too often… stress. We look for those moments when we can enjoy time with the family and make memories. But, the idea of preparing for another meal (let alone a holiday meal!) and then having to clean up afterwards can sometimes rob us of the joy of the moment.
Don't let the stress get to you over the holidays. Keep it quick, simple, and delicious with an easy pierogi snack recipe. Pick out a night for that holiday movie marathon and get ready to make some great memories and maybe even new holiday traditions.
To make things easy, here are a few Mrs. T's Pierogies snack recipe favorites:
Air Fried Minis with Homemade Apple Pie Dip
Ever wonder why some people put a cheddar slice on an apple pie? It's because sweet and savory go together like a warm fire and a chilly night. This quick classic is the perfect pair for a classic Christmas movie like It's a Wonderful Life. This recipe brings the warm, gooey apple pie dip together with Mrs. T's Mini Cheddar Pierogies.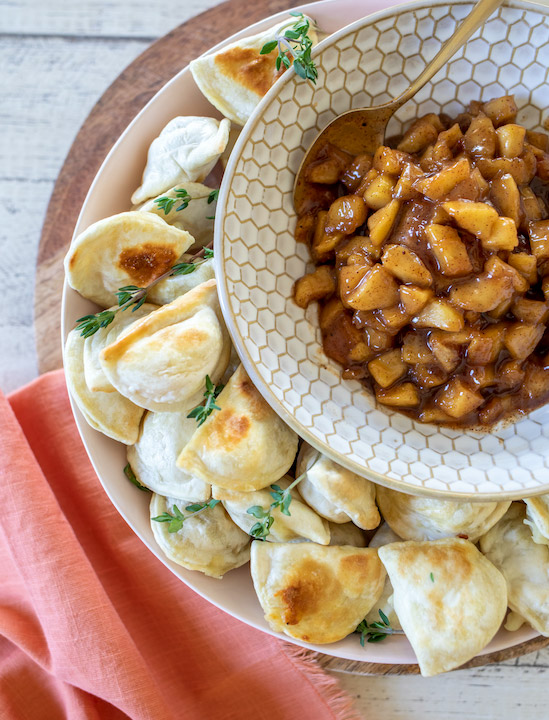 Cheesy Garlic Pull Apart Pierogies
There are a few things you season with your heart. How much chocolate to put in hot cocoa, the right number of marshmallows on sweet potatoes, and the amount of garlic you use in any dish. If the Grinch made this recipe, he'd add three times the garlic that we recommend for our Cheesy Garlic Pull Apart Pierogies. It's a fragrant dish that takes ten minutes of prep time and makes for a great snack while watching How the Grinch Stole Christmas.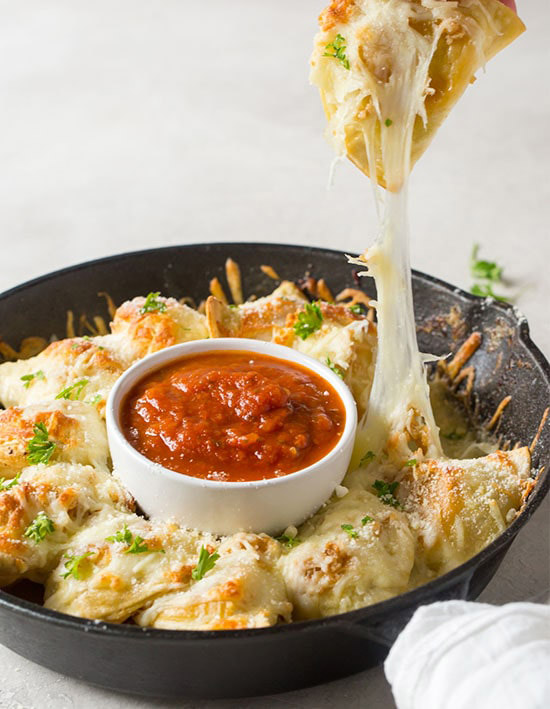 Buffalo Mini Pierogies
Want to bring a little heat into movie night after the kids are in bed? Watch some of our favorite Mom Boss rebels in A Bad Moms Christmas and try these spicy (or mild) Buffalo Mini Pierogies with a side of ranch or blue cheese dressing. At only two minutes of prep, they are a quick, easy and delicious snack.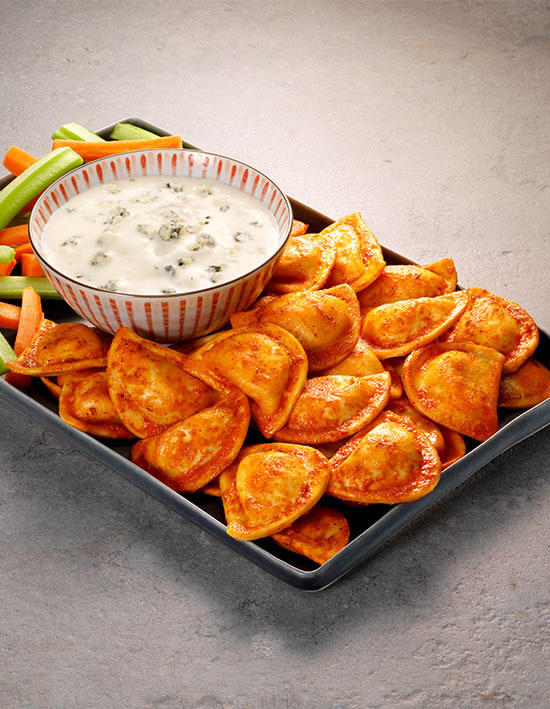 Jalapeño Popper Pierogies
If you love a fun and familiar classic like the Christmas Story you will love our twist on the familiar Jalapeno Popper snack. One last recipe to make your movie night right is our Jalapeño Popper Pierogies. This one takes a little longer with a prep time of fifteen minutes, but is definitely worth the extra effort. We use Mrs. T's Loaded Baked Potato Pierogies for an added kick of flavor. Top those with a cream cheese mix and jalapeños, then you're in for a treat to remember.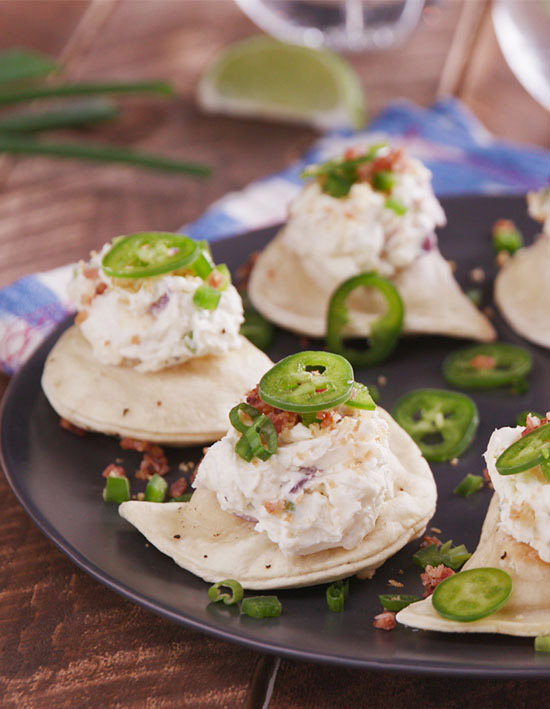 The holiday season is all about bringing joy into your home and smiles around the dinner table—or snack bowl! Kids will love these low-key nights snuggled up on the couch because everyone loves (and needs) a break from the chaos of the holidays.
We have all kinds of great recipes that can make this hectic time of year a little easier. These recipes are just the beginning. If you don't see a flavor profile for your family, check out our Mrs. T's Recipes for even more options. Be sure to share your holiday favorites with us on social!
So, get cozy on the couch with the family, grab some Mrs. T's Pierogies and stream those holiday movies.
BACK TO BLOG