Cooking pierogies is quick, fun, and easy. Here at Mrs. T's, we know you can cook them just about any way you prefer.  Just like anyone else, we have our go-to's.
Whether you cook your pierogies by traditional boil and sauté, or an unconventional but equally delicious flame-cooked grill—you'll bring smiles to the table with Mrs. T's Pierogies.
These are our top four favorite and easiest ways to cook pierogies:
1. How to Sauté Pierogies
If you have the time, boil the frozen pierogies first, to get the pasta perfect for sautéing. However, it's not a must—you can also cook frozen pierogies right in the skillet without boiling them—and they will turn out delicious.
But, if you're a stickler for tradition, bring a pot of salted water to a boil, drop the pierogies in and wait for them to float. It takes around 3 minutes. Remove pierogies with a slotted spoon and set aside. Heat some oil in a pan and add your boiled pierogies. Sauté until golden brown on both sides.
You can add whatever you like to jazz things up a little. Traditional pierogies are simply sautéed in butter and onions. Or you could add veggies for a quick stir-fry. Whatever your preference, sautéed pierogies are a delicious meal the whole family will love.
2. How to Bake Pierogies
Baking pierogies is a quick and easy method for those times when it feels like there aren't enough hours in the day. Just preheat your oven, spray both sides of the pierogy with oil, and drop on a baking sheet and bake in the oven for 20 minutes (flipping them at 10 minutes). Pierogies are already so easy to make that this method puts the easy in "easy weeknight meal."
One baked dish all families love is pierogies and veggies on a sheet pan—talk about a family favorite.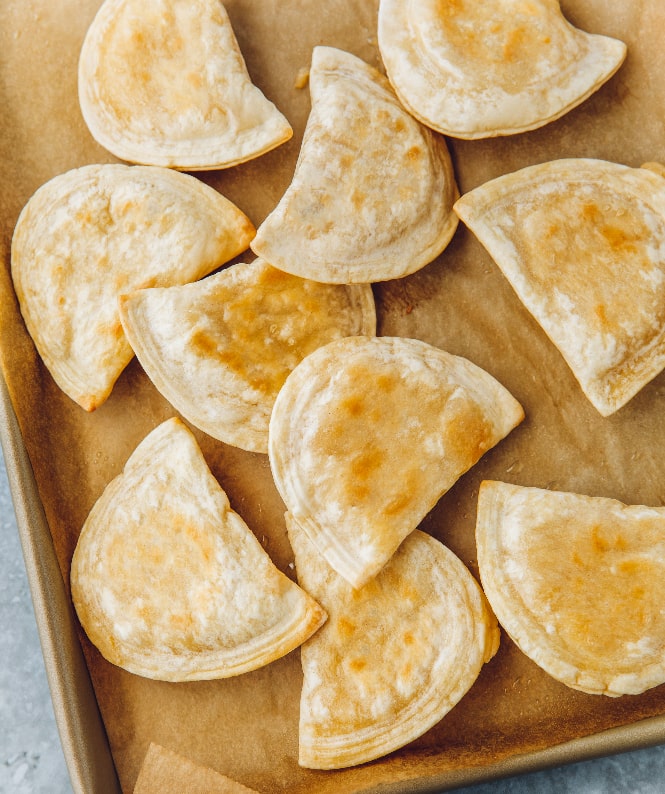 3. How to Fry Pierogies
A tried and true method for cooking pierogies is frying. The texture is crunchy on the outside and creamy on the inside. And, they make great side dishes, appetizers, or perfect finger-food for snacking!
Pierogies are amazing when deep-fried!  If you have a deep fryer, it's just a matter of minutes until these frozen pasta pockets turn into little bites of heaven! You can also go "old school" and fry them in a skillet on the stovetop with about an inch or so of hot oil.
Air-frying is a super popular method that will turn pierogies into crisp, airy and delicious pockets of happiness.
Two of our favorite fried recipes are Chicken-Fried Pierogies and Yuengling Battered Mini Pierogies. These recipes require a little more prep time, but they are so worth it! They're guaranteed to fly off the plate.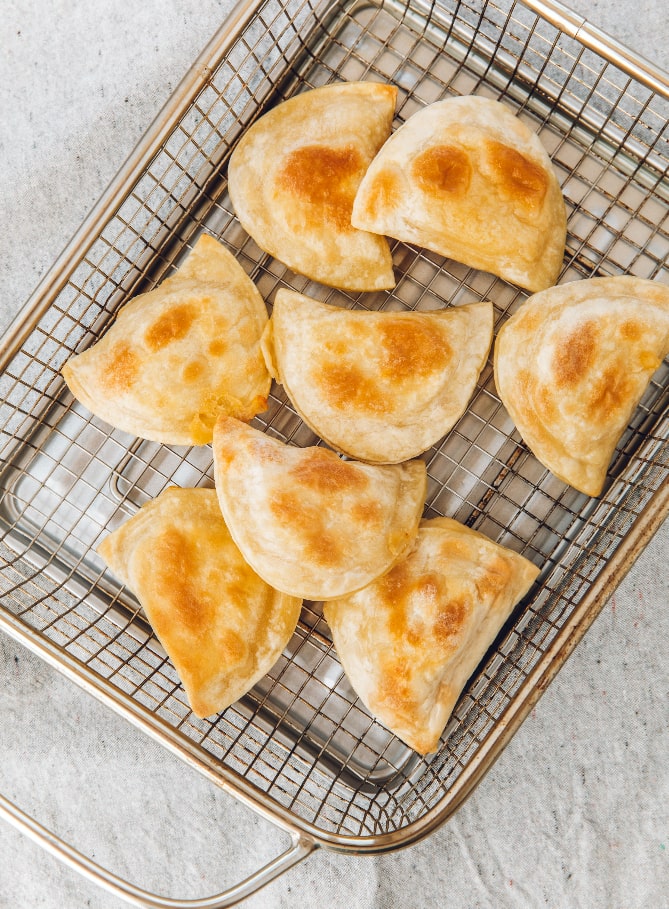 4. How to Grill Pierogies  
Not everyone thinks of grilling pierogies, but if you enjoy flame-cooked deliciousness, you're going to love this unique way of making pierogies.
Simply line your grill with foil, spray with nonstick oil, baste your pierogies with a little olive oil and you're ready for grilled pierogies.
So, instead of the traditional burgers or hotdogs, try Mrs. T's pierogy kabobs.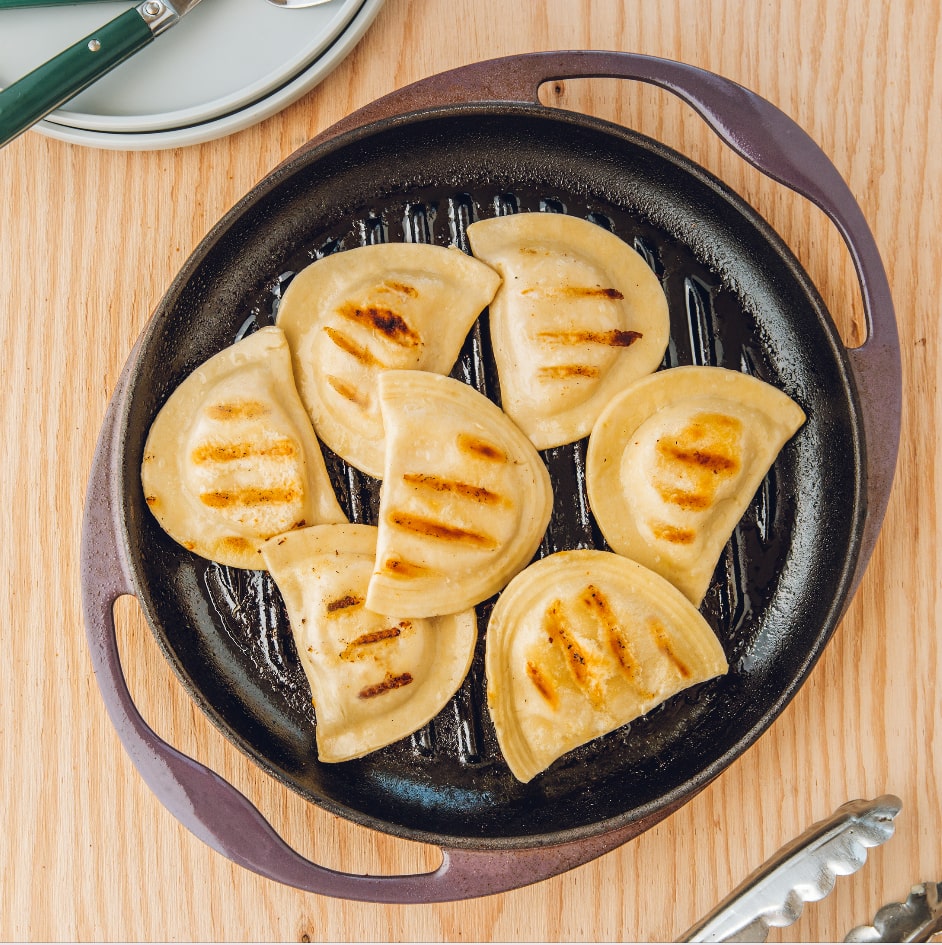 Pierogies are great all year round and anytime of the day. They can be used for appetizers, side dishes, snacks, or the main course! They are so easy to use and prep, they inspire us to try new things in the kitchen or on the grill.
Whether we have extra time to be creative or just need to get dinner on the table, Mrs. T's Pierogies is always there to help us feed the family with something they all love!
What is your favorite prep method? Personally, we love them all! That's what makes cooking with Mrs. T's so much fun and the stuff of memories.
BACK TO BLOG