The heat is still on, so choose snacks that'll cool you down. Whether you're off to the BBQ or just want to delight the kids with a refreshing treat, these five lighter bites incorporate pierogies in creative, delicious, and super-cool recipes. Enjoy these last dwindling days of summer!
ZESTY RANCH MINI PIEROGY SALAD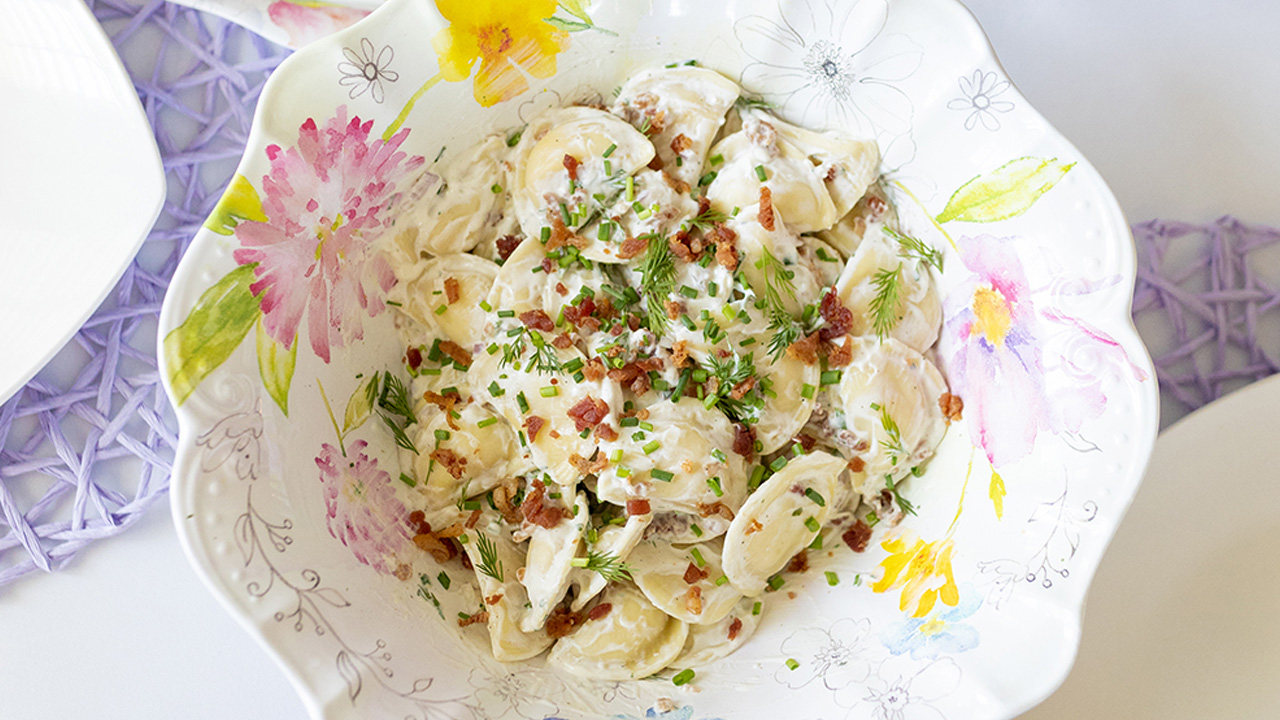 A tasty swirl of flavors, this Zesty Ranch Mini Pierogy Salad is always welcome during the summer season, and will feel right at home at the weekend pool party, picnic, or BBQ. Perfect as an entrée or appetizer, this recipe uses Mrs. T's Mini 4 Cheese Medley Pierogies, sweetening the deal with a healthy mix of chives, sour cream, bacon bits, shallots, and dill. The ranch seasoning keeps everything cucumber-cool, providing a delightedly tangy contrast to this super-savory spread.
AVOCADO RANCH MINI PIEROGY SALAD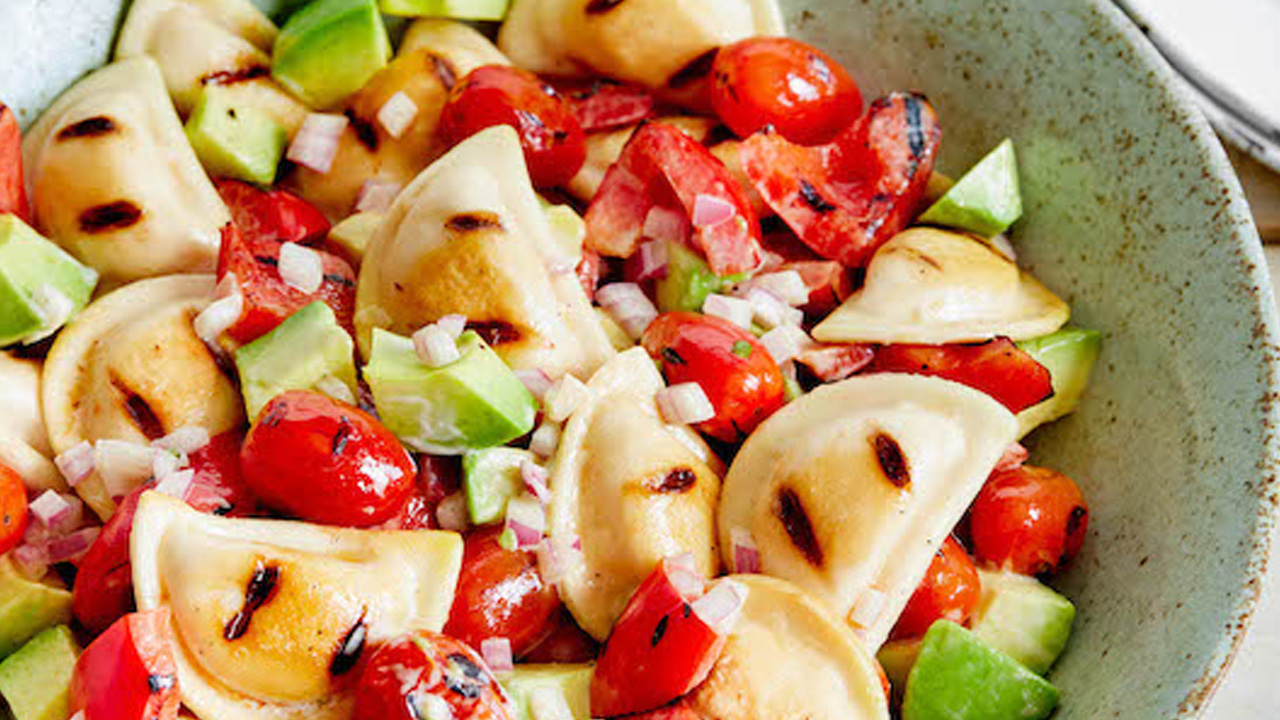 Perfect for a picnic or post-pool cooldown, this Avocado Ranch Mini Pierogy Salad keeps things chill on those steamy summer days. An enticing mix of Mrs. T's 4 Cheese Medley Pierogies, zesty bell peppers, juicy grape tomatoes, smooth avocado, red onion, and buttermilk ranch dressing, this simple salad makes a light, surprisingly satisfying lunch, midday snack, or easy-to-make dinner appetizer. Serve it on skewers or in a salad bowl—either way, it's a fantastic summer treat!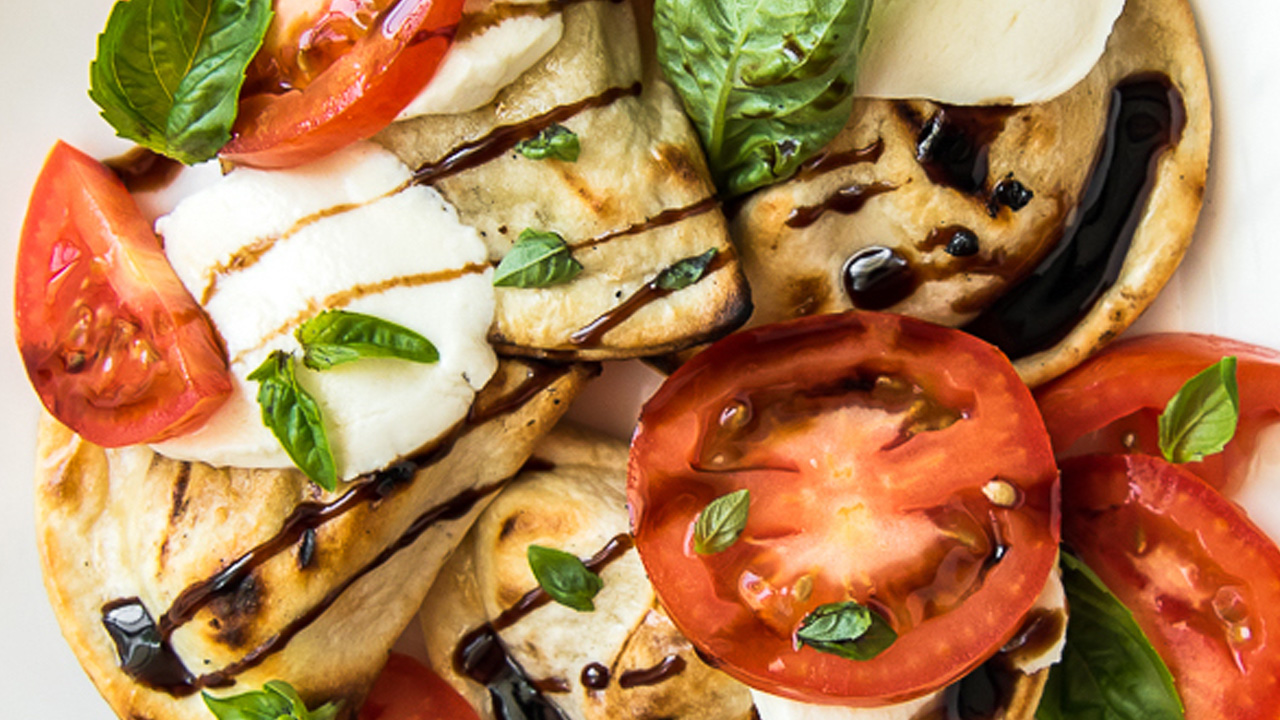 The thermometer is about to burst, but you're officially in the chill-zone thanks to these Caprese Grilled Pierogies. The culinary adventure begins with Mrs. T's 4 Cheese Medley Pierogies, which are grilled and then dressed in refreshing summer ingredients: plump beefsteak tomatoes, sweet and spicy basil, thin slices of mozzarella, a healthy drizzle of EVOO, and an enticing balsamic glaze. Escape the heat. Embrace the tang.
CAESAR SALAD WITH PIEROGY CROUTONS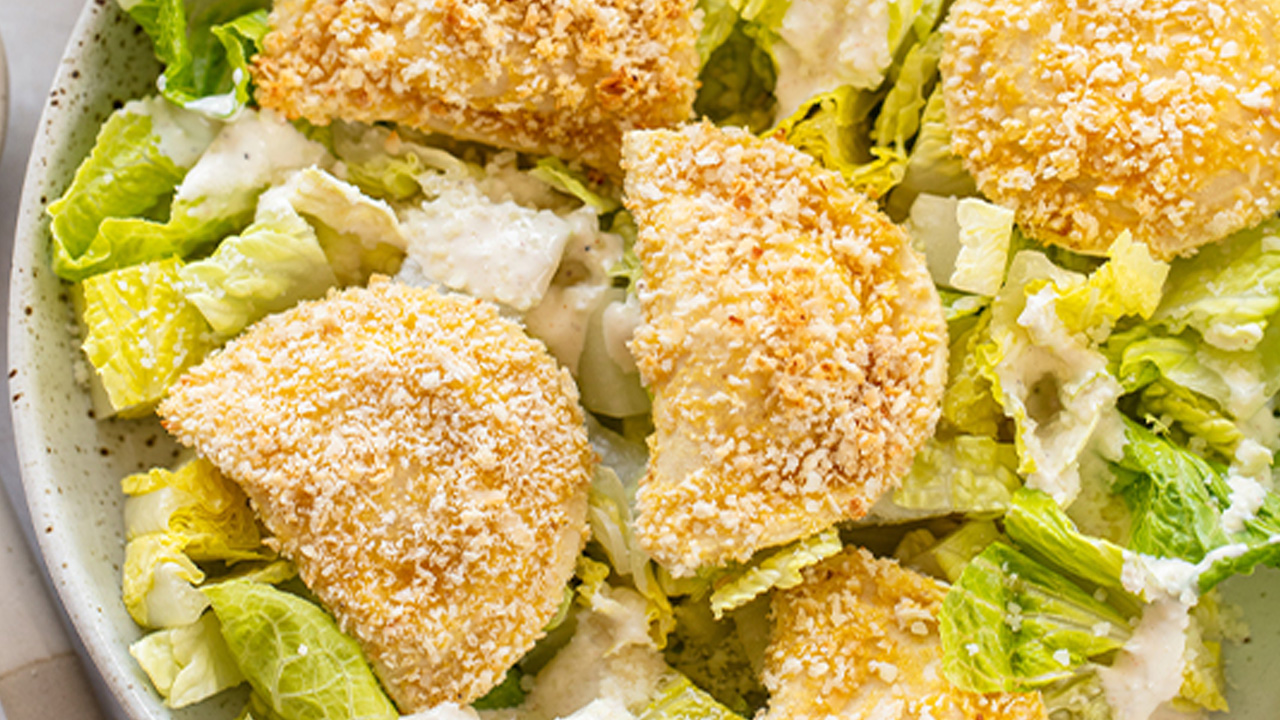 This delicious snack doubles as the summer salad twist you've been waiting for. The Caesar Salad with Pierogy Croutons adds a deliciously cheesy spin on the classic Caesar, using Mrs. T's 4 Cheese Medley Pierogies as the crunchy croutons. Drizzled with fresh lemon juice, mayonnaise, yogurt, garlic and a pinch of cayenne pepper, it's a rich, zesty delight from the first bite to the last. Hail Caesar!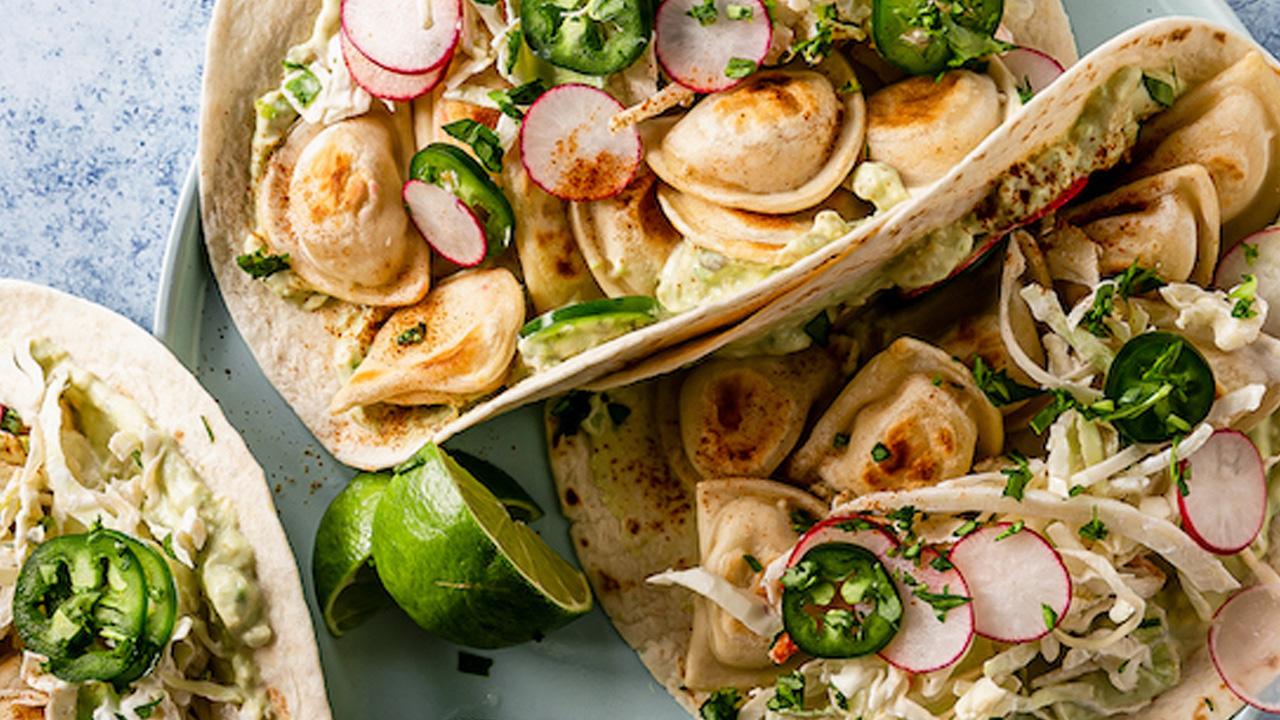 Summertime is Taco Time—and these  are here to get the party started. Using  in a highly original way, it's a perfect blend of tangy sour cream, fresh lime juice, creamy avocado, jalapenos and radishes. Incredibly tasty and refreshing, these bite-sized treats make for the perfect summer snack. Let's give 'em something to taco 'bout.
BACK TO BLOG