Back-to-school season is always busy, but it should never be a bummer. In fact, supermoms can make their lives a whole lot simpler by planning easy-to-make meals and snacks throughout the week that will keep their kiddos full and focused!
In-between shopping for pencils, backpacks, notebooks and new outfits, try out these five delicious, no-fuss recipes to help you reclaim weeknights and check off a few items on your own to-do list!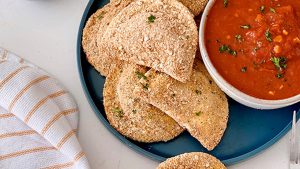 Talk about an easy A! These Ranch Air Fried Pierogies only take 25 minutes to make and use simple ingredients like marinara sauce, breadcrumbs, and one box of Mrs. T's Classic Cheddar Pierogies, while the ranch seasoning mix adds zip and zest in all the right places. All the great taste, none of the hassle.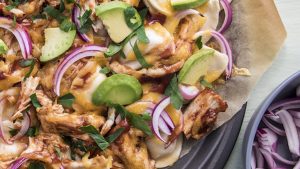 These BBQ Chicken Pierogy Nachos will earn you a gold star every time. Tender shredded chicken and cheddar cheese mixed with 2 boxes of Mrs. T's Mini Classic Cheddar Pierogies is already an exciting prospect… but the addition of BBQ sauce, avocado, and red onions knocks these nachos right out of the park. Now who's an overachiever?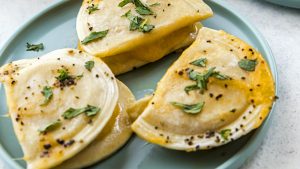 Back-to-school season is a great time to get back-to-basics. These Cheesy Pierogy Quesadillas take a classic comfort food and add an extra-cheesy twist, using Mrs. T's 4 Cheese Medley Pierogies in a wholly unexpected way. For a little extra credit, add even a dollop of salsa and sour cream.
QUESO DIP WITH BROCCOLI AND AGED CHEDDAR PIEROGIES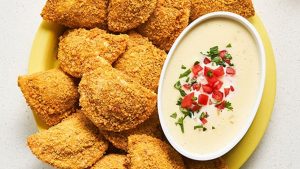 One taste confirms it: Mom definitely understood the assignment. This Queso Dip with Broccoli and Aged Cheddar Pierogies only takes 35 minutes to make—and about half that time to devour. The perfect snack to accompany homework during a busy weeknight, the heady mix of tortilla chips, chili powder, green chiles, American cheese, and Mrs. T's Broccoli & Aged Cheddar Pierogies will take you—and your kiddos—straight to the top of the class.
HOT PIZZA DIP WITH 4 CHEESE PIEROGIES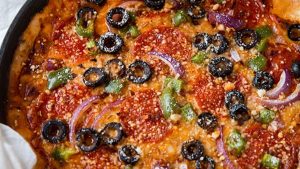 Turn a hectic weeknight into a flavorful feast—just like that. This Hot Pizza Dip with 4 Cheese Pierogies is a back-to-school snack that's anything but routine. Ready in 45 minutes, it's a fabulous fusion of creamy ricotta, mozzarella, zesty Parmesan, and Mrs. T's 4 Cheese Medley Pierogies that's equal parts pizza and pizzazz. This certified crowd-pleaser is in a class all its own!
BACK TO BLOG