Easter brunch – the perfect occasion to share hearty food and create lifelong memories with your loved ones. And when it comes to whipping up delicious dishes that'll make 'em go "mmm," this annual celebration is your time to shine. 
This year, why not switch things up and serve crowd-pleasing pierogies alongside more traditional Easter fare like frittatas and pancakes? These sometimes sweet, sometimes savory pasta pockets are a brunch favorite, and for very good reason: They're versatile, satisfying, and stuffed with delicious ingredients that appeal to every palate. What's more, they'll save you a ton of time in the kitchen, keeping the slicing and dicing to the bare minimum.    
Easy to prep and even easier to devour, these five meatless pierogy recipes are bona fide crowd-pleasers. Enjoy…and Happy Easter!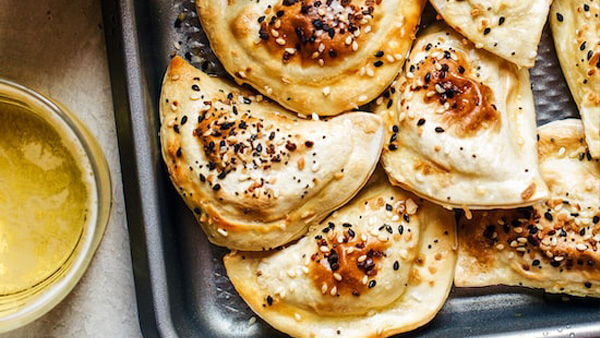 A delicious side dish that satisfies like an entrée, these Everything Toasty Pierogies do everything right: They're crispy, cheesy, and served with a zesty dipping sauce that's worth the price of admission alone. Plus, the bright green chives provide a festive pop of color that's perfect for Easter. 
SAUTÉED PIEROGIES WITH HOMEMADE LEMON SPINACH CREAM SAUCE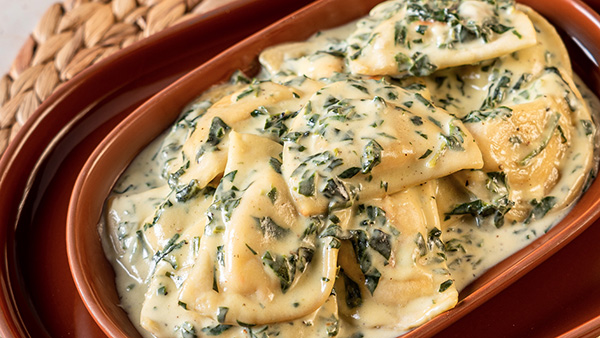 Mouthwatering and delectable, these Sautéed Pierogies will make every Easter bruncher swoon, pairing spinach and Mrs. T's 4-Cheese Medley Pierogies with a rich, buttery cream sauce. Meanwhile, a squeeze or two of lemon adds a hint of zest, culminating in a fabulous side dish fit for any Easter brunch.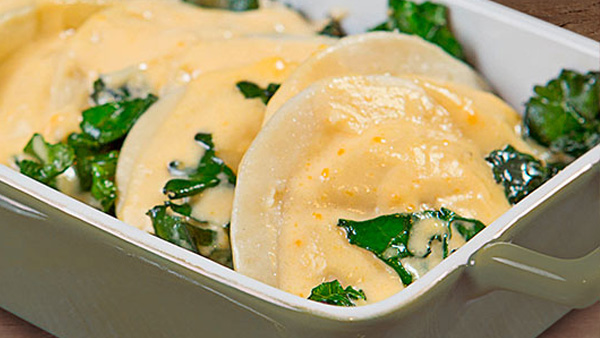 Eggs Benedict? Excellent but expected, especially on Easter Brunch. Instead, why not surprise your family and friends with a dish they'll never forget? This Kale Mac and Cheese recipe makes ingenious use of your favorite variety or Mrs. T's Pierogies or one box of its Savory 5 Cheese Blend, creating a super-satisfying dish that's bound to become a life-long family tradition.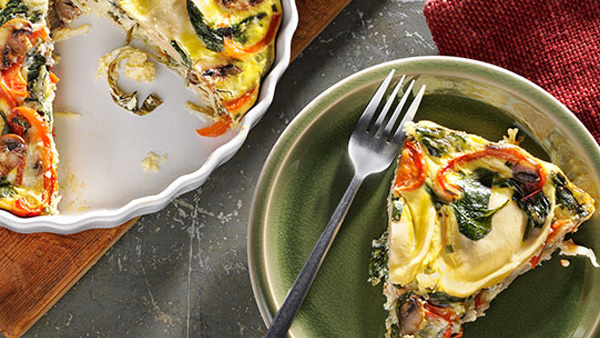 A savory mix of pierogies, fresh vegetables, and shredded Asiago cheese, this Pierogy Quiche adds a tasty twist to an Easter brunch mainstay. Loaded with sauteed red bell peppers, mushrooms and baby spinach, it's also a flavorful way to sneak fresh veggies into a hearty meal that kids and adults will be happy to devour.

CRISPY BAKED PIEROGIES WITH BROCCOLI PESTO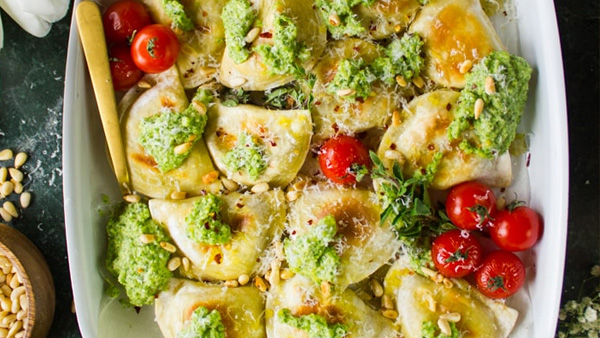 Bursting with fresh flavor. Bound to satisfy guests. These Crispy Baked Pierogies with Broccoli Pesto tick all the boxes. The pierogies themselves are the real stars of the show here, with a creamy filling and crisp outer layer that perfectly complements the savory broccoli pesto. It's a quick, easy recipe that'll make your hectic Easter brunch run a little smoother: savory, sophisticated and beyond satisfying.  
BACK TO BLOG