Spring—the season of sunshine, soft breezes, and snacky celebrations. As the days get longer and the weather gets warmer, our thoughts turn to spending more time outdoors, making new memories, and sharing scrumptious food with loved ones. 
 Whether you're celebrating Cinco de Mayo, entertaining on Mother's Day, or doing your part to honor National Barbecue Month and the official swing into spring, pierogies are always an excellent choice. They're easy to prepare, delicious, ready to be paired with fresh ingredients and proteins that your guests and family will love. Read on for some surprisingly simple pierogy-based recipes that will tempt taste buds all season long!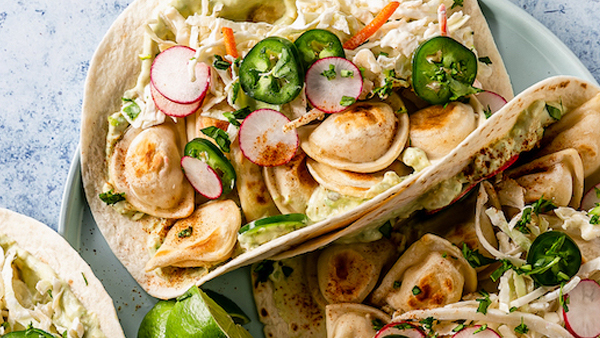 When you combine the zesty flavors of traditional Mexican tacos with the savory, comforting taste of Mrs. T's Mini Classic Cheddar Pierogies, the end result is a dish that's unique, delicious, and ready in under 30 minutes. Its mix of savory, spicy and tangy flavors are a guaranteed crowd-pleaser—whether you're whipping up a quick weeknight meal or want to serve a zesty appetizer at your Cinco de Mayo celebration.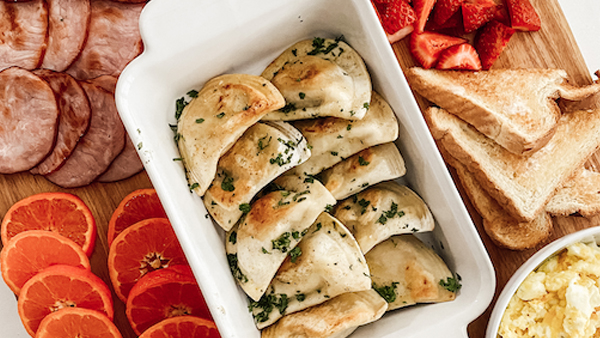 Want to spoil mom on Mother's Day? Surprise her with breakfast in bed—a Breakfast Pierogies Sampler, to be precise. The combination of Loaded Baked Potato Pierogies, fluffy scrambled eggs, fresh bread of baked good of your choosing, and fresh fruit guarantees she'll start the day with a smile… Easy to make and easy to praise, it's a meal mom is gonna love.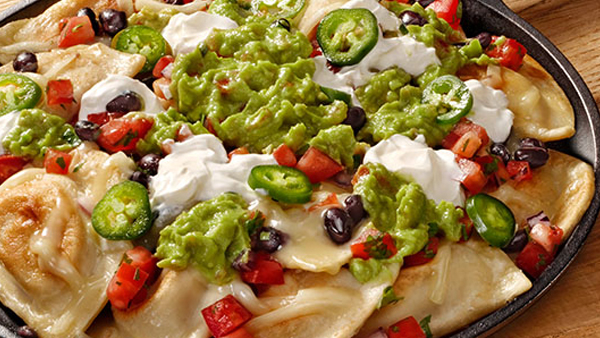 Everyone loves a good plate of nachos—but combining nachos with Jalapeño & Sharp Cheddar Pierogies really gives 'em something to talk about. A wow-inducing mix of pierogies, black beans (or sub pinto if you prefer), and shredded Monterey Jack cheese, this dish is a crunchy, creamy, cheesy delight from start to finish. To take your feast to the next level, be sure to serve alongside homemade pico de gallo and guacamole.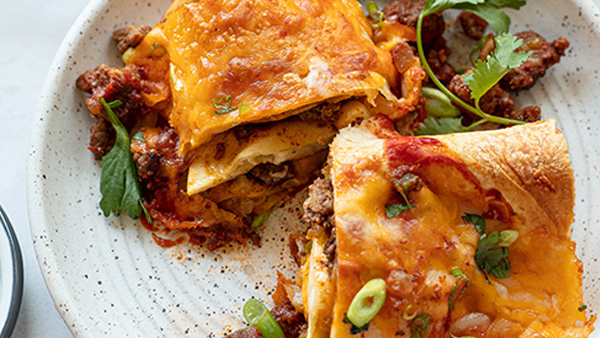 Enchiladas with a twist, anyone? If you want to serve a delicious, hearty and satisfying dish at your next Spring soiree, these Pierogy Enchiladas are always an excellent choice. A spicy sensation that blends chipotle chili, jalapeños, tomato sauce, cheddar cheese, and Mrs. T's Classic Cheddar Cheese Pierogies, this flavorful entrée is served in a large flour tortilla and guaranteed to win big with kids and adults alike.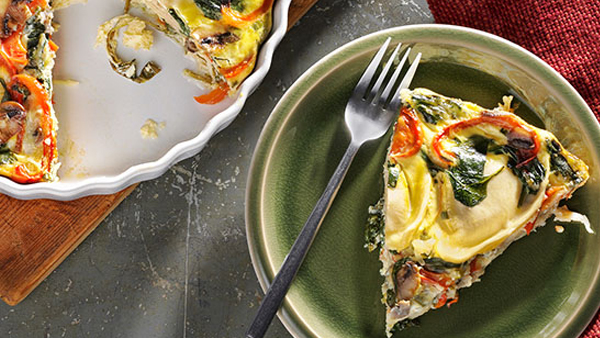 Searching for a special dish to celebrate Mother's Day? This Pierogy Quiche hits all the right notes: it's comforting, classic, and makes for easy cleanup (which means more time to spend with mom!) The mix of mushrooms, red bell peppers, spinach and Loaded Baked Potato Pierogies all adds up to a super-satisfying brunch, lunch or dinner. It's a meal made for mom.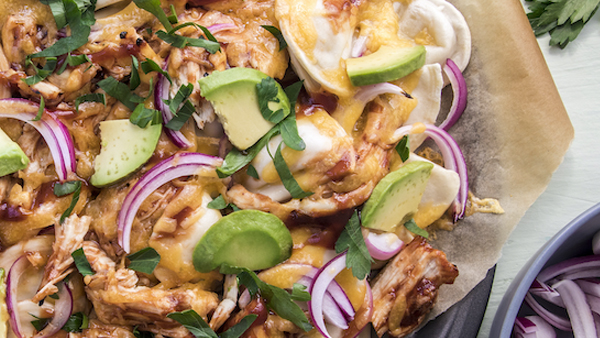 There's no such thing as too many nachos. No matter how many guests you're serving, nachos are guaranteed to be almost gone as soon as you set them on the table. Great for BBQs, Cinco de Mayo parties, or a weekend surprise for the family, these BBQ Chicken Pierogy Nachos are quick, filling and super-easy to prepare, making them the perfect choice for entertaining. Oh, and guests will go nuts for the dizzy mix of flavors—savory Classic Cheddar Pierogies, tangy BBQ sauce, and fresh toppings aplenty.  
MEXICAN STREET CORN MINI PIEROGY SALAD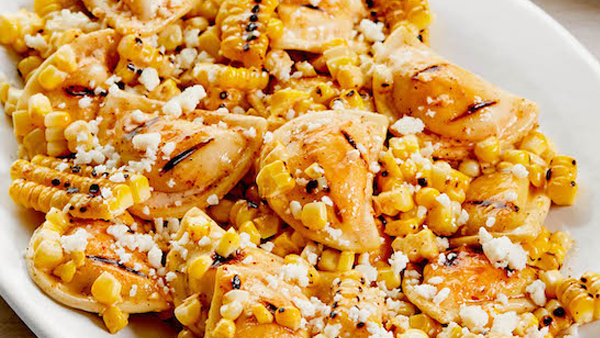 Looking for a tasty, unique dish for your next spring celebration? Look no further than this Mexican Street Corn Mini Pierogy Salad. A mouthwatering blend of sweet and smoky flavors, the mix of grilled corn, zesty mayo and tangy cotija cheese perfectly completes the savory deliciousness of Mrs. T's Mini Classic Cheddar Pierogies. Your guests are gonna love it… and you'll love how easy they are to make!   
BACK TO BLOG