We're celebrating the end of 2022 with a list of all the delicious Mrs. T's recipes that you loved this past year! Our Top 10 Pierogy Squad recipes list highlights the best of the best—flavorful dishes that are easy to make and taste incredible. There's something for everyone in our 2022 recipe countdown!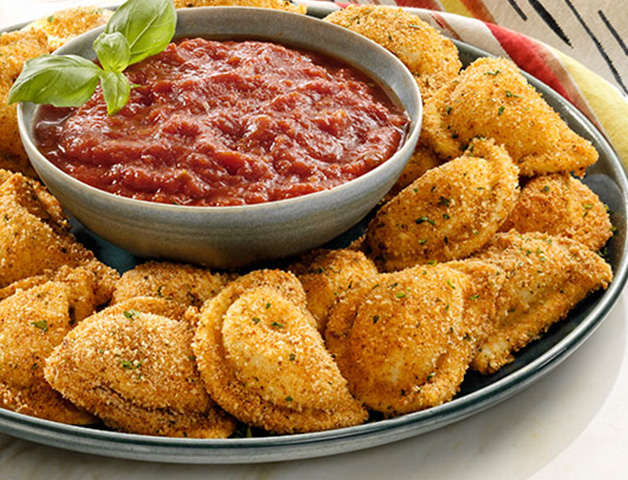 The Top 10 Pierogy Squad recipes list starts with a delicious and easy appetizer everyone will love…Oven-Toasted Mini Pierogies! It's crispy, flavorful breading complements the whipped potatoes and cheese filling.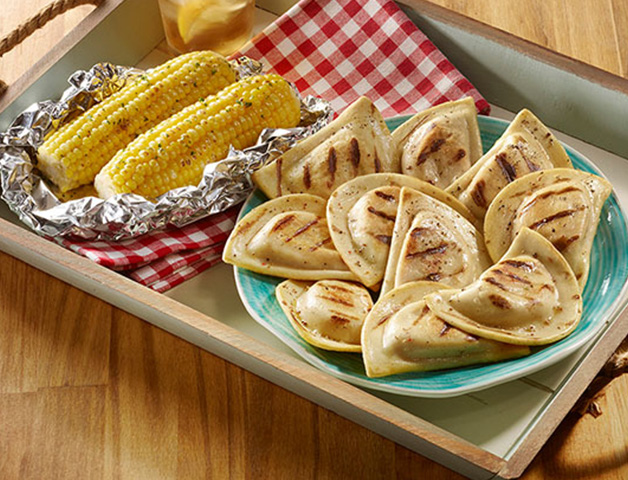 The ninth spot on our list is the summer barbeque favorite of 2022. Grilled pierogies! It's all in the prep for this recipe! Flames from the grill give a new flavor and texture to your favorite flavor of Mrs. T's Pierogies.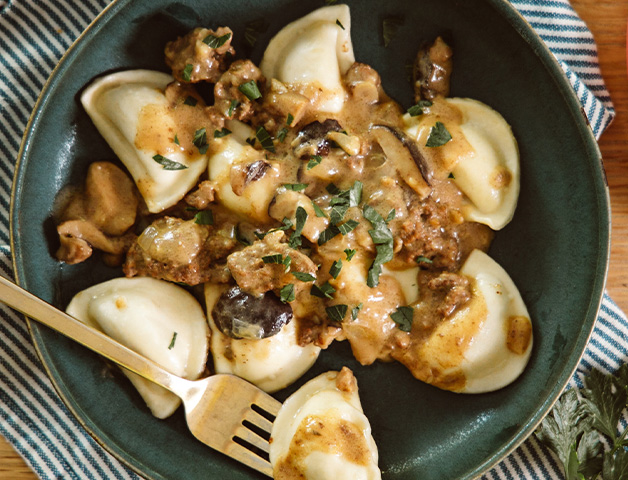 A classic family favorite turned up a notch! The creamy sauce and beef crumbles are a delicious pairing with pierogies, making this our number eight spot.
Number seven is a refreshing recipe with seasoned veggies and sautéed pierogies. The onions, broccoli, and lemon make this dish flavorful, beautiful, and aromatic. This recipe isn't just an Instagramable moment—it's a delicious weeknight meal.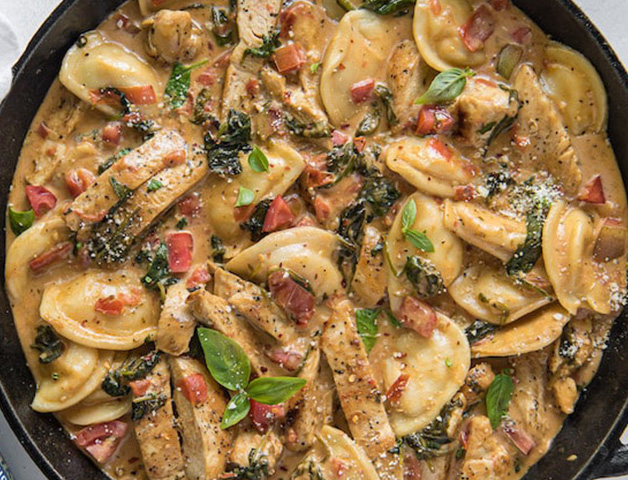 The Tuscan Chicken Pierogy Skillet sits comfortably at the sixth spot in our Pierogy Squad Recipes List. It's heartier than pasta with all the same great Italian flavors.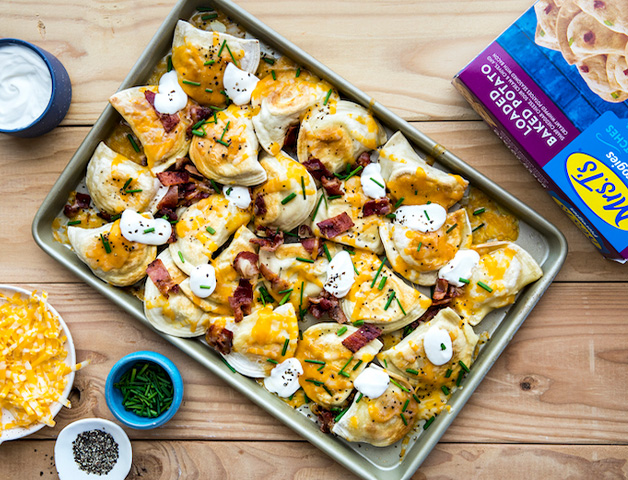 Halfway through our Pierogy Squad Recipe list is a Mrs. T's Favorite! This easy sheet pan has all the flavor and satisfaction of a loaded baked potato, except this recipe is ideal for multiple people!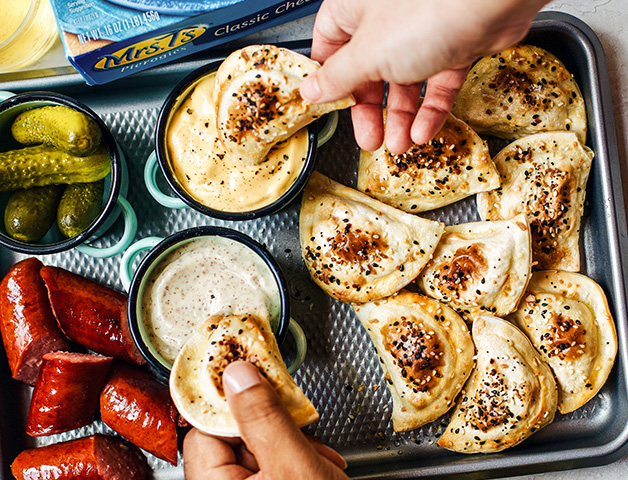 Everything Toasted Pierogies are number four on our list. Every – thing seasoning was on Every – one's menus these past few years, and we are every bit excited to see it remain on our list for 2022.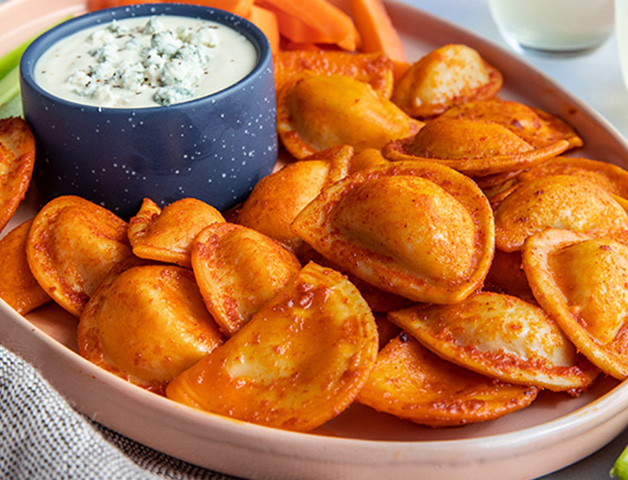 Entering our top three Pierogy Squad recipes is the Buffalo Mini Pierogies! These are a hit for parties, study groups, and even a quick snack. Spicy buffalo sauce and crispy Mrs. T's Pierogies make a perfect dish!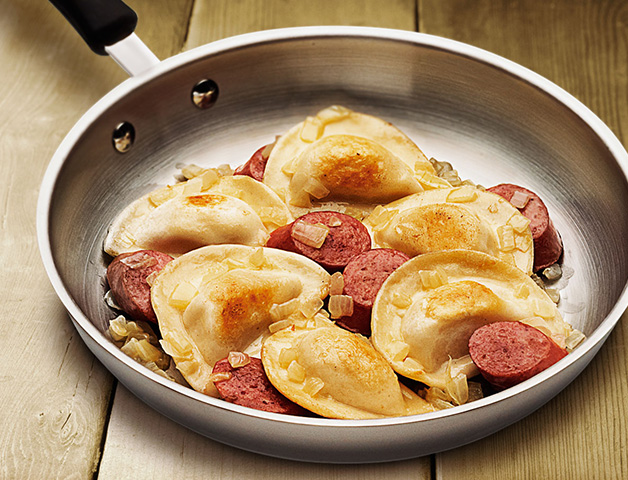 The number two spot goes to this classic dish. Pierogies and kielbasa have been a fantastic pairing for years. The pierogy prep is super easy, and the kielbasa adds a flavorful bite to an already perfect dish.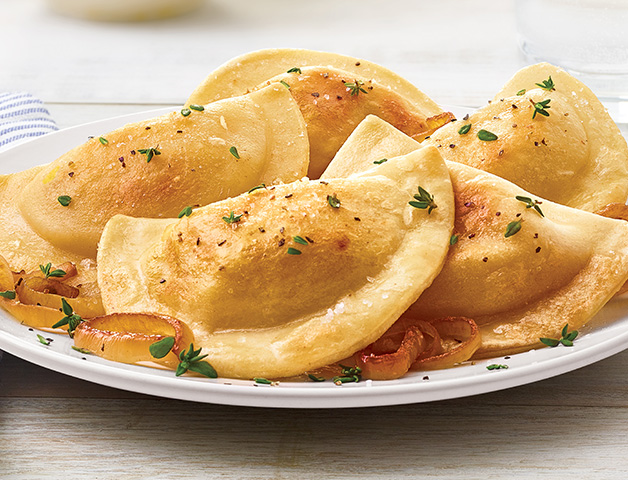 It wouldn't be a Mrs. T's recap without this iconic pierogy recipe. It truly is a crowd-pleaser, showcasing the pierogy in its most original form! These delicious pasta pockets are bursting with flavor! The butter and onions are a fantastic flavor, but the pierogies do all the heavy lifting in this number one recipe!
That's a wrap on our 2022 Top 10 Pierogy Squad recipes! Thank you all for trying these Mrs. T's recipes this year. Let us know which was your favorite by tagging us on social media @mrstspierogies. Happy New Year!